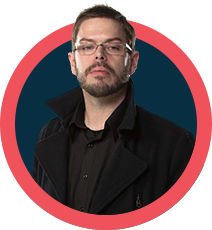 Mat Hodder
Graphic Design | Photographer | Marketing 

Mario Design
Digital Branding / Vehicle Wraps
Worked with Mario Design to develop a sister company called Game Face Graphics. My role was developing branding materials and imagery for the eCommerce portion of the website as well as promotional advertisement and slideshows for the website. View the website
here
.
Cober Solutions
Large Format Production / Work Placement
Produced a variety of large format materials such as vehicle wraps, banners, and signs. Exhibited an eye for detail and precision during production process. Operated a 6 colour Roland Vinyl printer/cutter.
Taylor Media Promotions
Social Media Content Creator / Graphic Designer
Created, scheduled, moderated a variety of social media content including slideshows, videos, and images for promotional purposes, social engagement, and to raise brand awareness. I managed over of 20 client accounts with a minimum of 3 social media platforms for each. During my time at TMP I helped to increase profits and develop workflow processes to increase efficiency and grow the company.
Freelance OSMedia
Graphic Designer / Brand Development / Media Specialist
Created a variety impactful branding and promotional materials for a variety of industries and purposes. My focus is developing consistent brands that improve communications both externally and internally and strengthen brand credibility across marketing platforms using media such as; video, print, web, storefront signage, etc.
Simcoe Print & Copy
Graphic Designer / Page Layout / Pre-Press
Produced branding and marketing materials for small businesses. Made corrections to existing designs and prepared publications for print. Some brand development and logo design. 
Georgian College
Art & Design Fundamentals
Studied many mediums of art including sculpting, printmaking, interior design, drawing, design and much more. During my time there I produced a large body of fine art with resulted in me winning the John Hart Memorial Scholarship. 
Georgian College
Graphic Design (GDRE 3YR) – Diploma
Explored web design, animation, page layout, identity design, advertising, conceptual thinking, illustration and professional practices. I was deemed an ambassador of my program and produced interesting work which resulting in maintaining a high grade. 
John Hart Memorial Scholarship
Art & Design Fundamentals
Received a scholarship for my collection of work from Art & Design Fundamentals. My work was judged on exhibit.
Barrie Press Scholarship
Georgian College – Graphic Design
Received the Barrie Press Scholarship for my collection of work from year 1-2 for of Graphic Design.
Applied Arts Magazine
Georgian College – Graphic Design
Published in Applied Arts Magazine in collaboration with Cinderbloc Design & Georgian College.
Dean's list
Georgian College
For maintaining a high grade. I received this for each year studied at Georgian College.
Deans Council
Georgian College
Spoke on behalf of the students, voiced concerns, gave feedback & suggested improvements.
AADF Advisory Committee
Georgian College
Focus on improvements, broadening the colleges avenues, & raising enrolments. I role was that of the perspective of a mature student.