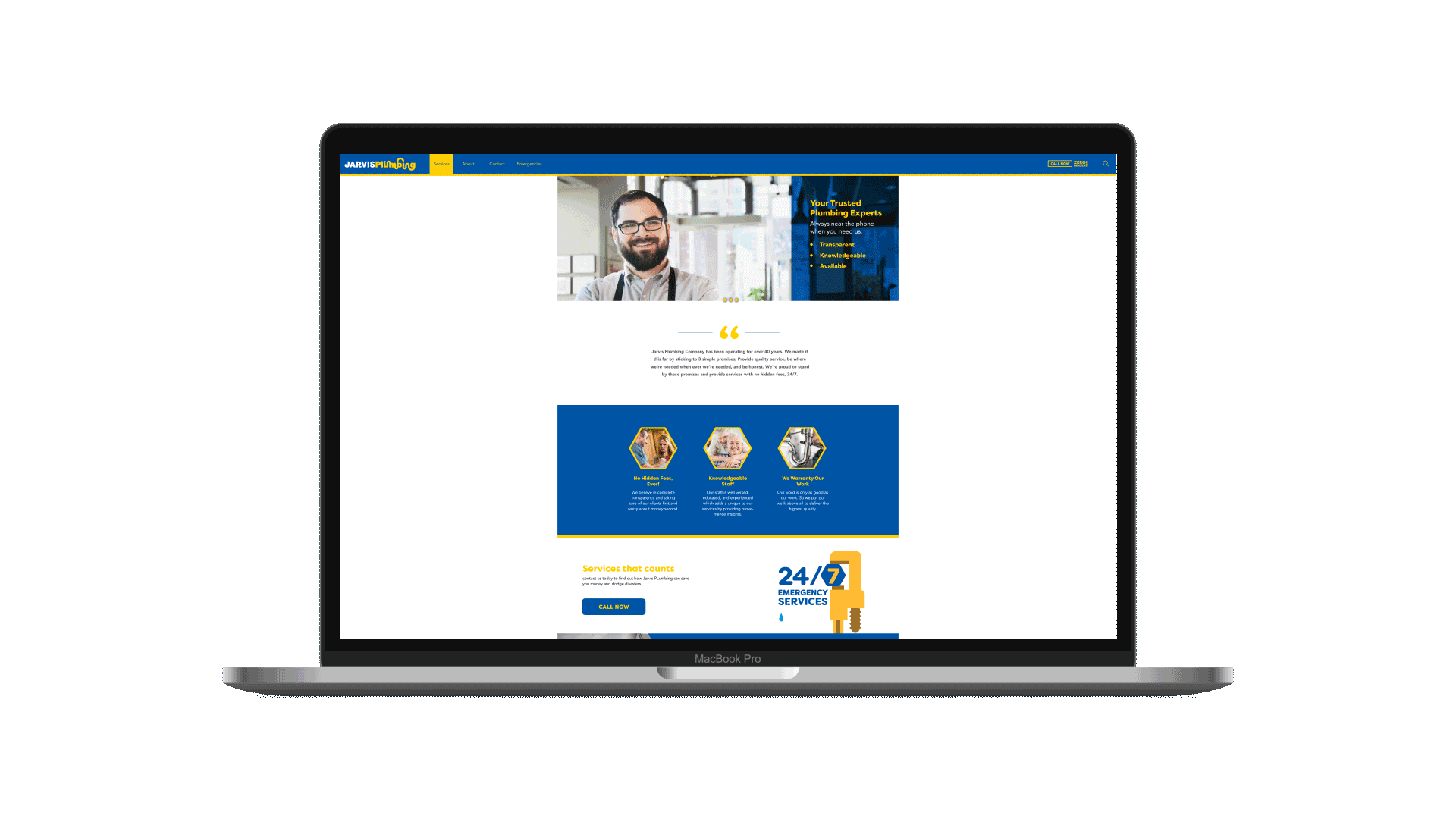 Full-width website design showcases the brands services and expresses brand values effectively. The website design focuses on there 24/7 Emergency services by ensure that a call button is in the top right for ease of access.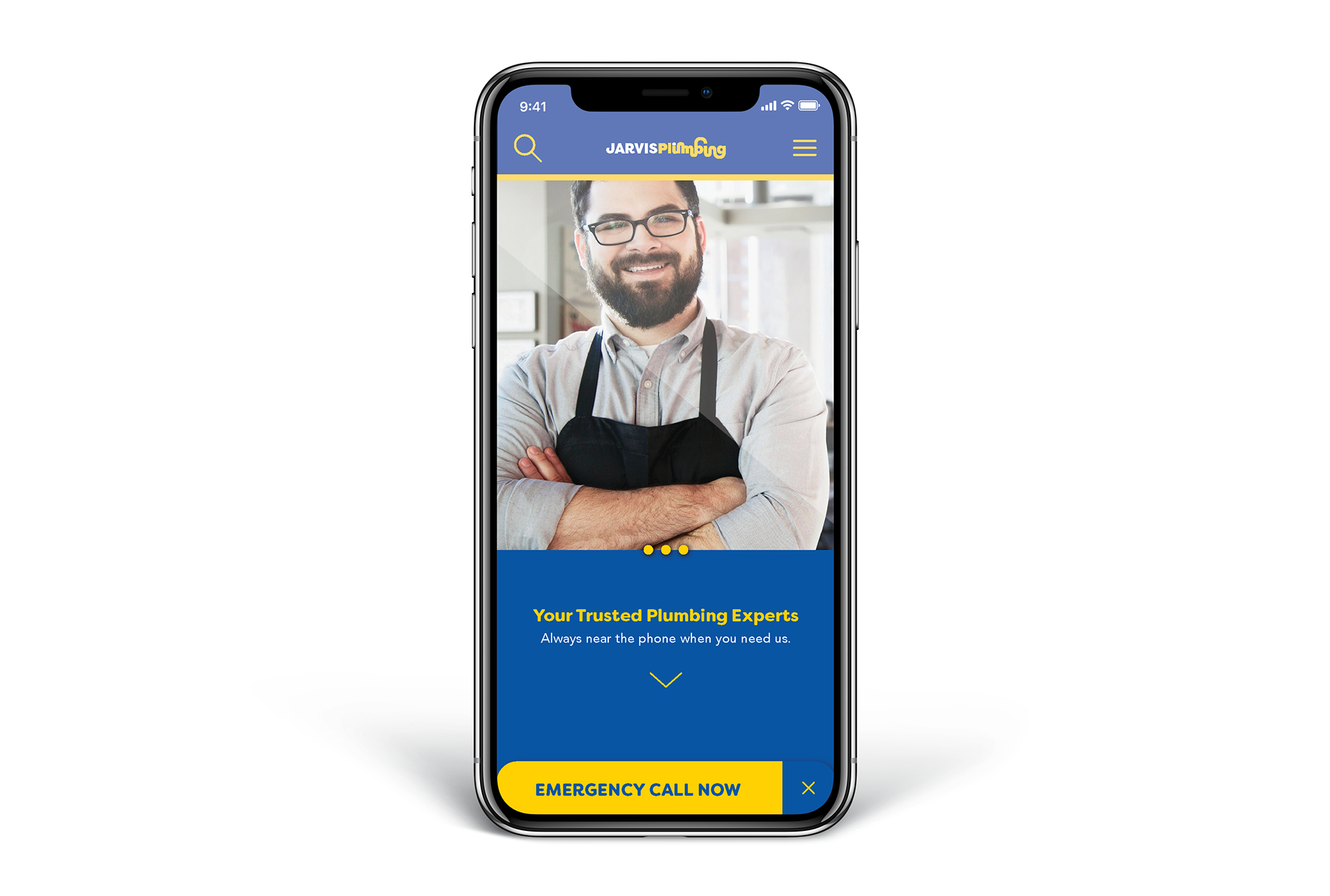 Mobile experience focuses or accessibility of emergency services offered by Jarvis Plumbing and simple and intuitive layout that makes it easy to find the information you are looking for.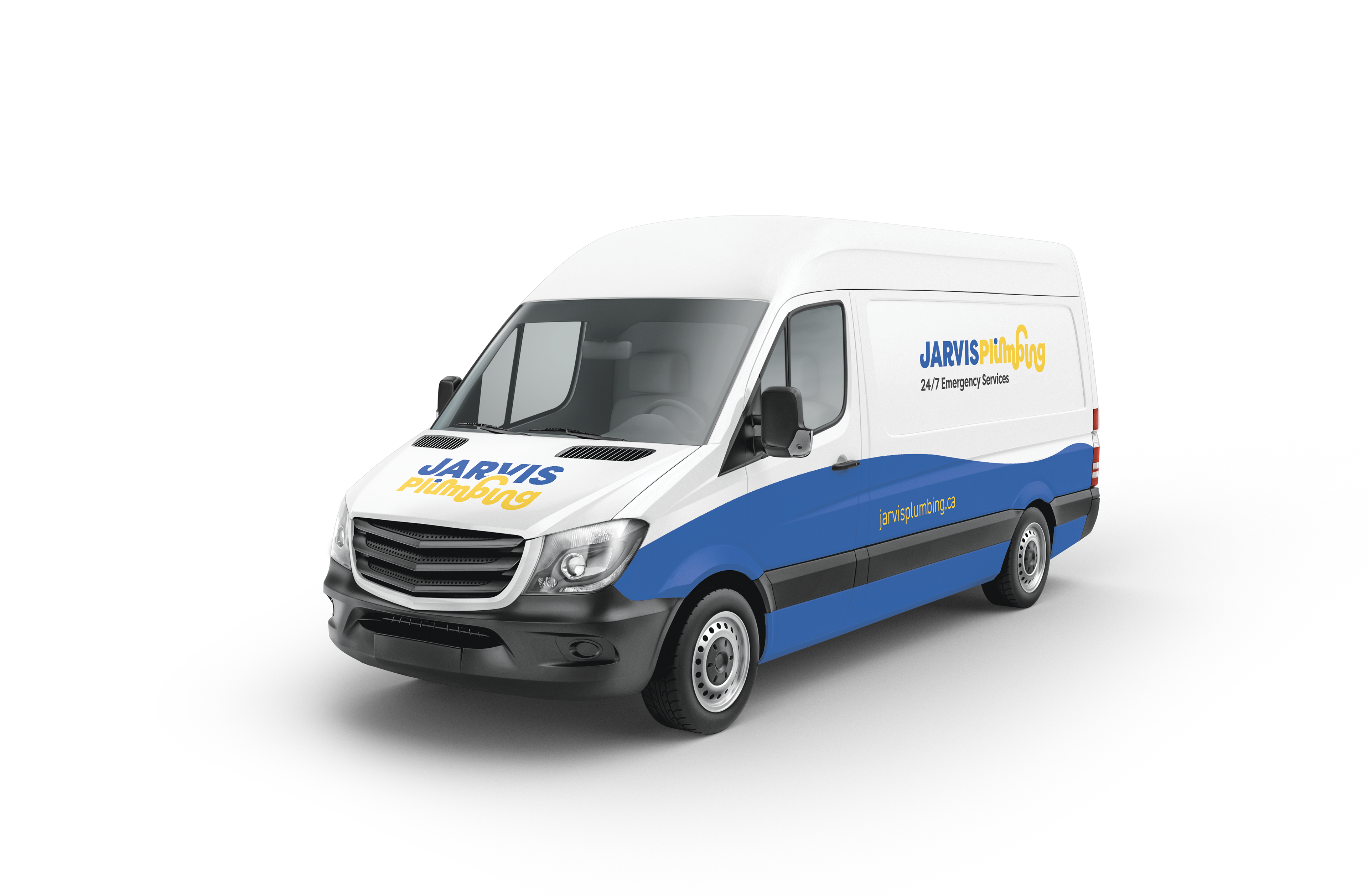 A vehicle wrap is a great way  to help clients recognize service vehicles and promote services.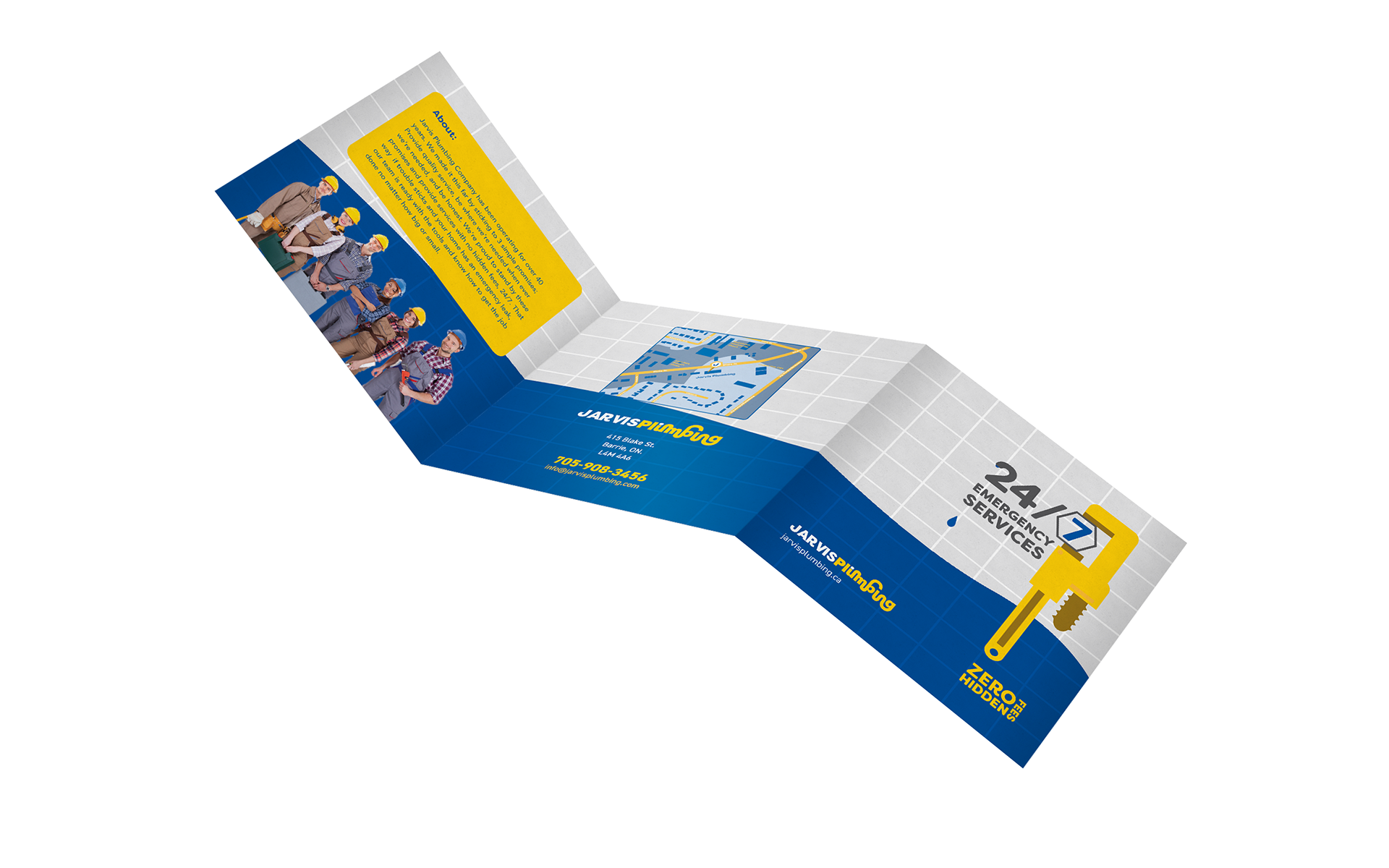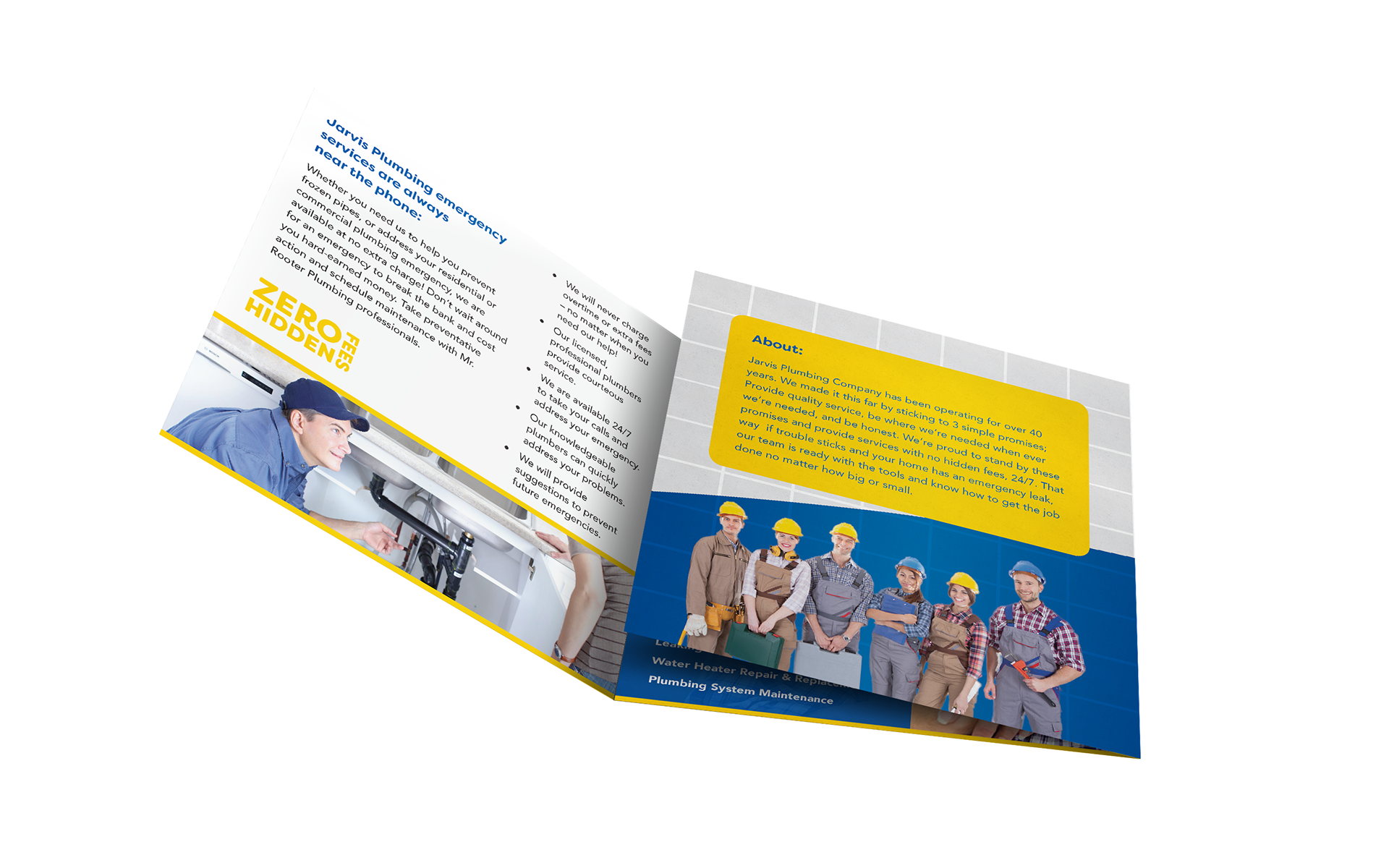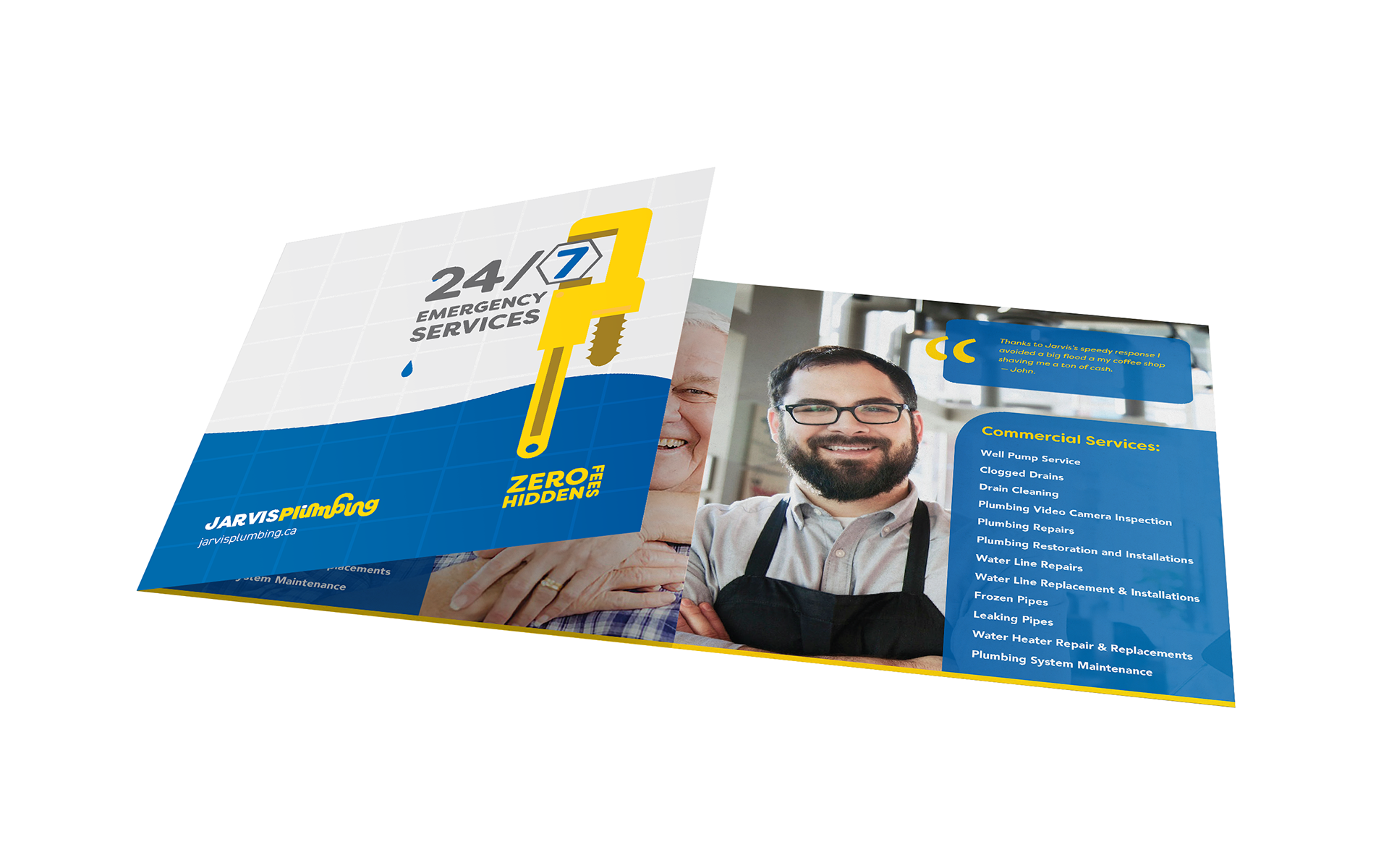 printed branding materials and signage are necessary to produce a strong brand. They are also and are a great way to promote your services and inform your customers.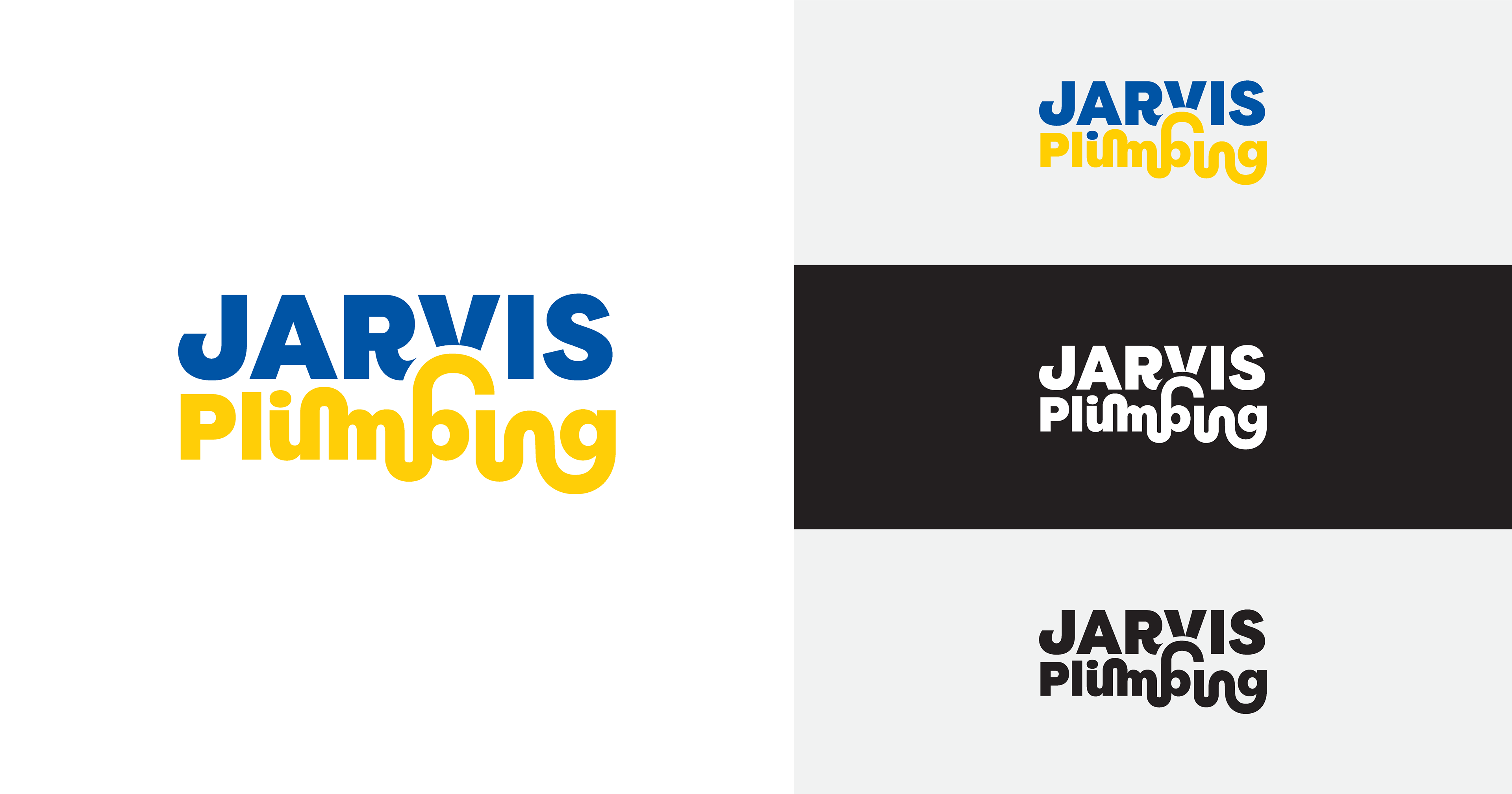 The Jarvis Plumbing Logo is based on pipes. The blue represents trust and, in this case, seconds as a representation for water. The yellow is to alert customers and represents there 24/7 emergency services. The colour combination is playful but the over all flat colour treatment leaves it looking modern and professional.